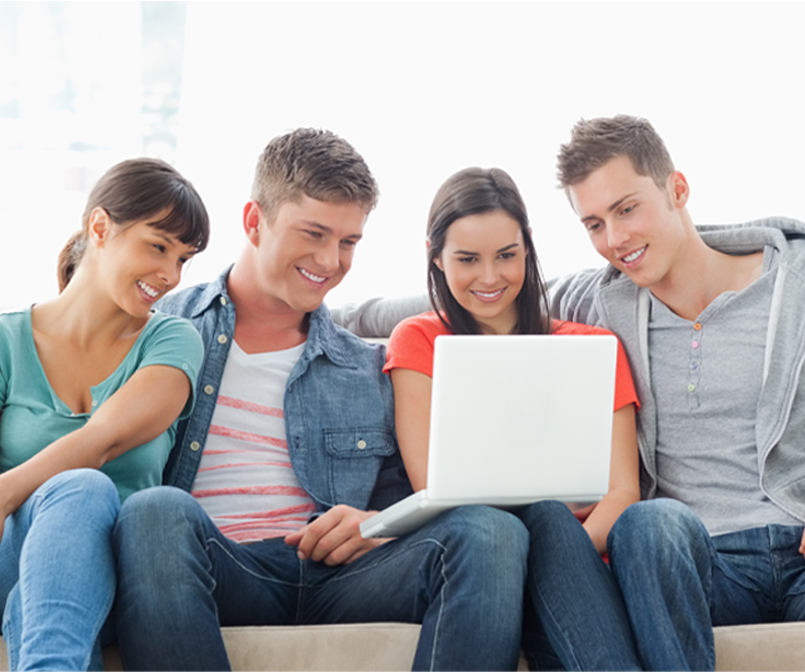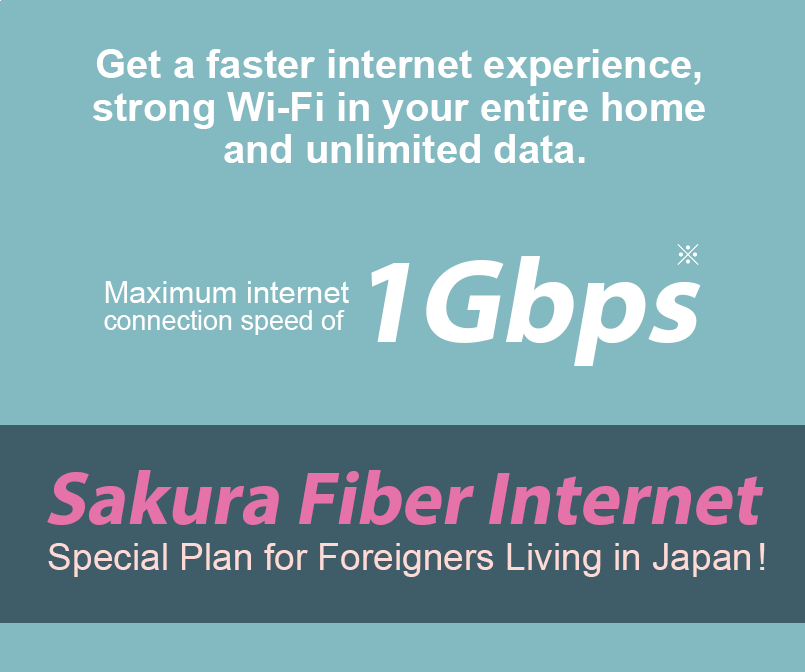 ※1Gbps is the maximum network service capability speed for this service. Actual customer speeds are not guaranteed and may vary based on several factors.
6 REASONS TO LOVE
SAKURA FIBER INTERNET
1. FAST INTERNET CONNECTION
Maximum internet connection speed of 1Gbps. Fast internet makes video streaming and online gaming stress free!
2. FIBER-OPTIC INTERNET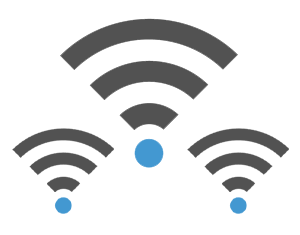 We use Flet's Hikari fiber-optic network provided by NTT EAST and NTT WEST, the largest wireless provider in Japan. Network coverage includes over 90% of Japan.
3. NO 2-YEAR BINDING CONTRACT
We do not require a 2-year commitment. You can terminate your contract any time.
4. ENGLISH SUPPORT
Our customer service team provides top-notch email/phone support and will be there to help you with any questions or problems you may have.
5. SIMPLE, STRESS-FREE INSTALLATION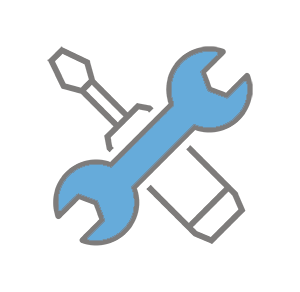 Installing internet in a foreign language can be a hassle. Don't worry, we can help you translate and interpret.
6. VARIOUS PAYMENT METHOD
We accept credit cards issued outside of Japan. We also accept cash payments at convenience stores.
PAYMENT METHODS
---
PRICING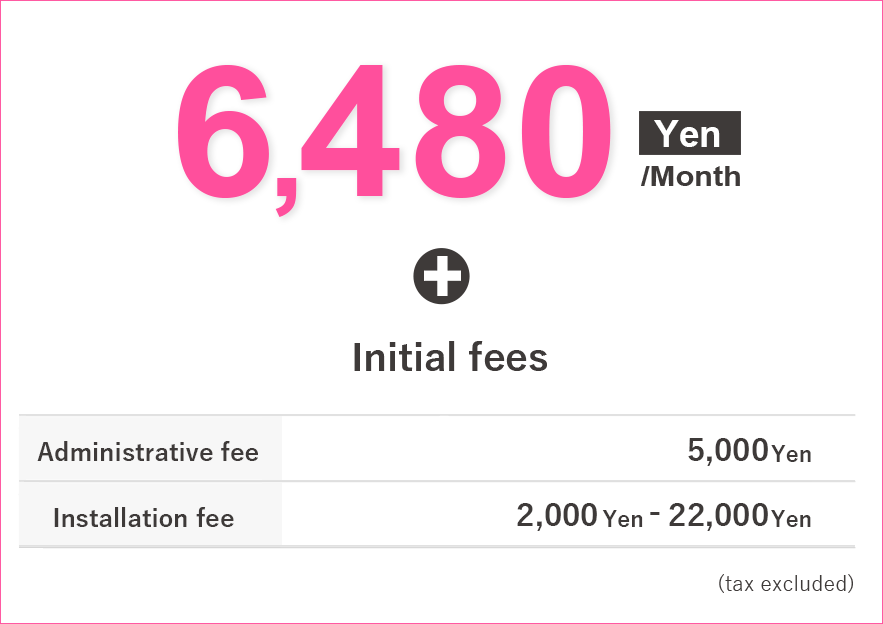 ---
SPECIAL CAMPAIGN

HOW IT WORKS

STEP1
・Apply from our site.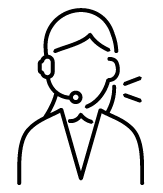 STEP2


(1~3 Days from your Application)
・We will check if service is offered in your area.
・You will then receive a confirmation email/phone call that includes information regarding installation and a price estimate for installation fees. You will also be asked to set an installation date.
If you would like, we can provide a Pocket WiFi device leading up to the installation date for those without internet. (The internet fee will begin once you receive the Pocket WiFi device.) Please check out the details
below
.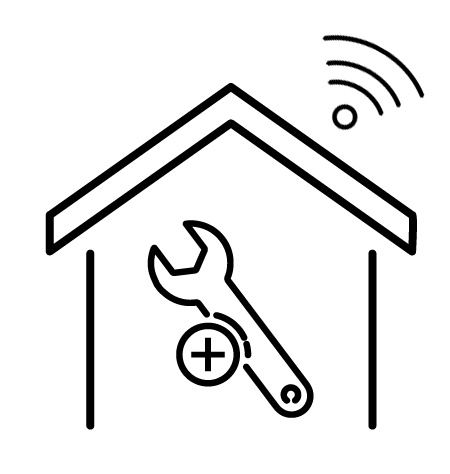 ・Get started with Sakura Fiber Internet!
・An NTT employee will bring the home gateway device to set up your internet connection. Once installed and connected, you will be able to use the internet.
・There are instances where internet configuration may be done remotely and an NTT employee will not come directly to your place of residence. If this is the case, we will send the home gateway device to you. All you have to do is connect the fiber optic cable to the device.
TEMPORARY USE OF POCKET WIFI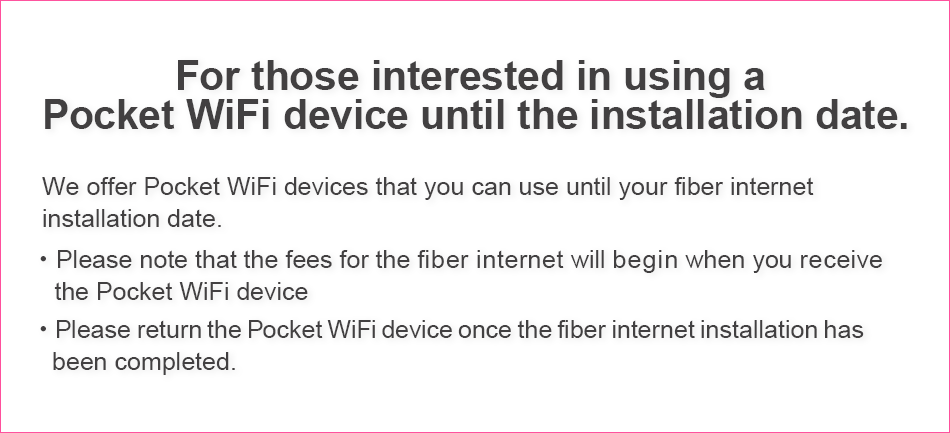 ---
HAVE ANY QUESTIONS OR CONCERNS?
Please contact us if you would like to know more about plans, pricing, or service. You can check the internet availability for your address here.