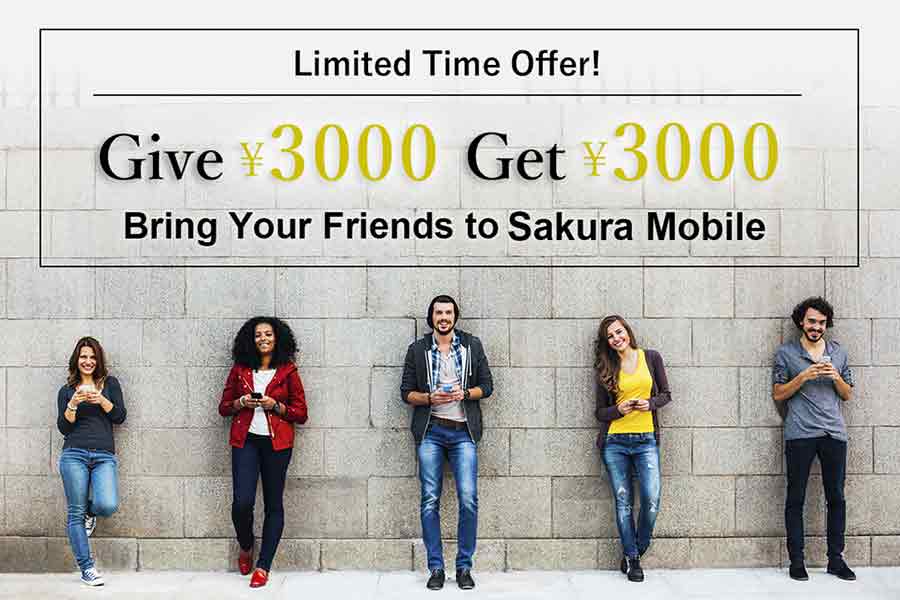 You can invite your friends, family members, colleagues, etc., to Sakura Mobile by sharing your referral code.
Your friends, etc., will receive ¥3000 cash back, and you'll get a ¥3000 cash for every completed long term contract that uses your referral code (Voice + Data SIM, Data only SIM, and Pocket WiFi).
For further details, check our "Give ¥3000, Get ¥3000" campaign page or feel free to contact us!
※You can only receive the ¥3000 cash at "Seven Eleven" stores throughout Japan.